The Ann Arbor Society for Musical Arts is a 501(c)(3) nonprofit organization that hosts six concerts and sponsors two youth competitions every year.
SMA COLLEGIATE YOUNG ARTIST COMPETITION
SMA Collegiate Young Artist Competition (for voice this year) held at Britton Recital Hall at UM School of MTD 1–4 PM on Saturday, 2/2/13. Our new UM faculty coordinator was Aleksandra Vojcic. Melanie Helton from MSU and Timothy LeFebvre from Oberlin were the two judges. New this year: the judges agreed to give their comments and suggestions to all performers following the competition and the participants found it tremendously helpful.
Gay Rosenwald was our SMA liason with Aleksandra and Liz Wolber took photos. There were ten vocalists, each singing three selections of contrasting styles. The winners are:
First place winner: Kate Rosen, mezzo-soprano
Second place winner: Olivia Betzen, soprano
Third place winner: Francesca Chiejina, mezzo-soprano
Kate Rosen will be the featured artist on our fall series in 2013. She is a stunning singer.
---
SMA's ROSALIE EDWARDS YOUTH MUSIC COMPETITION
SMA Rosalie Edwards Youth Music Competition semifinal recorded round was listened to Friday, February 1 and the final live round was held Sunday, February 10 at Trinity Lutheran Church in Ann Arbor. 11 finalists performed. Pianist Katherine Mizruchi (SAI), woodwind/brass specialist Debbie Ash (MuPhi) and string specialist Carol Bundra judged the live final round. Gay Rosenwald, was coordinator of the event with assistance from Liz and Katie Wolber, and Penny Fischer.
The following REYMC winners will perform on our Wed. March 20 concert at 10:30 AM at the AACC. They will receive their prize money and certificates then. They include:
First Prize: Stuart Carlson, violin (Dexter HS, 16 years old)
Second Prize: Forrest Flesher, piano (Forsyth MS, 13 years old)
Third Prize tie: Paddy Harvey, cello (Dexter HS, 16 years old) and Yiran Liu, piano (Pioneer HS, 17 years old)
The First Prize moneys will be sponsored in part by King's Keyboard House. This will be a very special concert, not to be missed!! Please join us and encourage all of your friends to hear these talented young musicians.
---
2012–2013 Concert Series
For the past 49 years SMA has sponsored the Wednesday Morning Concerts together with the Ann Arbor City Club. We are thrilled to announce our 2012-2013 series, and we hope you can join us!
Wednesday, October 10, 10:30 am: Arbor Opera Theater
Wednesday, October 24, 10:30 am: Andrew & Gail Jennings, violin and piano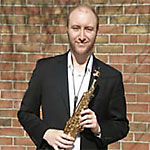 Wednesday, November 7, 10:30 am: Edward John Goodman, Saxophone — 2012 SMA Young Artist Competition Winner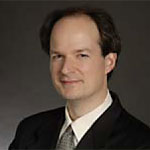 Wednesday, November 14, 10:30 am: Christopher Harding, piano
Wednesday, March 20, 2013, 10:30 am: Rosalie Edwards Youth Music Competition Winners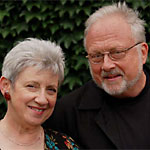 Wednesday, April 24, 10:30 am: William Bolcom & Joan Morris, piano and voice
All concerts begin at 10:30 a.m. at the Ann Arbor City Club, 1830 Washtenaw Ave, Ann Arbor MI (click here for map). Tickets go on sale at the door starting at 10:00 a.m.
Season Tickets (6 concerts): $65 — click here to download order form
Single Ticket: $15
Bring-a-guest: $13
Student ticket with ID: $5
Group rates (4 or more) each: $10 — call Penny Fischer (930-0353)
Meet-the-artist luncheon: $15 — follows concert. To make reservations call the City Club at 662-3279.